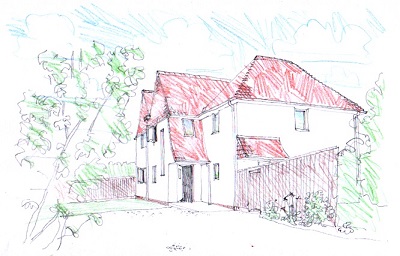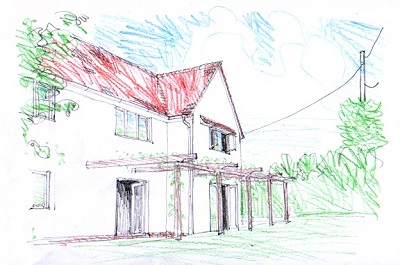 A replacement dwelling in rural Essex. Timber frame and foundations by Touchwood Homes are complete, and roofing has commenced.
Our Clients are managing the build using local tradespeople, using works package documentation that we are producing for them.
This project is in the process of Passivhaus certification.
Our planning application included a very comprehensive Design & Access statement, and we obtained advice from a planning consultant, Andy Butcher of Strutt & Parker, who advised us to include an outbuilding, which and been a contentious issue on previous applications for the site, simply because it was necessary for a house of this size. Passivhaus modelling was done at an early stage and guided some key design decisions. The design was kept within the parameters of the Essex Design Guide and relatively simple. This resulted in a positive decision within 5 weeks of validation for the house and outbuilding.

This image was taken by Touchwood's drone, January 20th 2017.