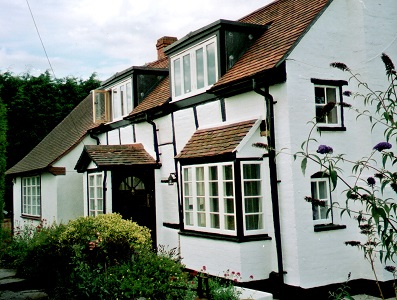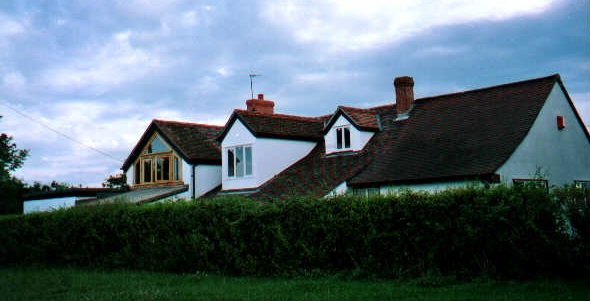 Tudor Cottage is of uncertain age, originally a two-room cottage 'on the waste' close to the Malvern Hills, of rough elm box-framing. It has had numerous extensions; a stone outshot, a brick rear wing, and late 20th century cavity-wall kitchen and bedrooms.
At some point the ceilings had been raised and the upper storey abandoned, despite still being lofty enough to be habitable. Parts of the roof were in need of rebuilding and the opportunity was taken to rehabilitate the attics and take advantage of the spectacular views to the Malverns and across the Vale of Evesham.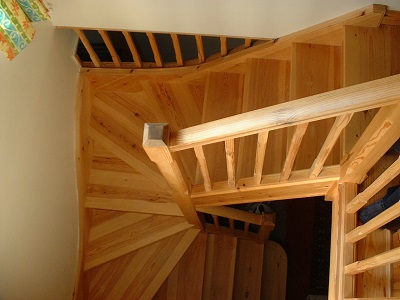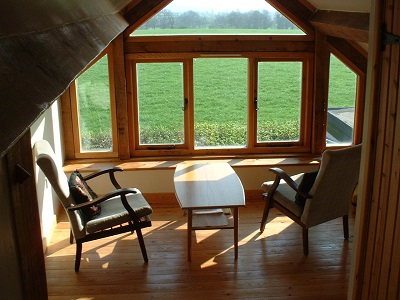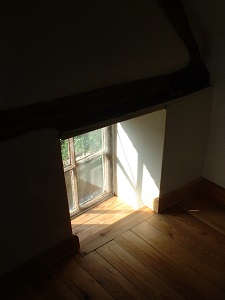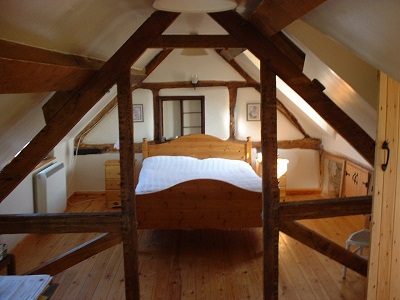 A staircase occupies a former small room in the outshot with a new gable over. A glazed oak truss replaces the former blank brickwork of the rear wing gable to frame the view. Remaining wattle-and-daub is seen through a 'truth window'. Three dormers further light the attic and provide spaces to sit and enjoy the views north-west towards the Malvern hills. One of the existing windows remains as a feature, despite being blocked when the house was extended previously; the other remains at floor level, and has become a favourite spot for the grandchildren to sit.