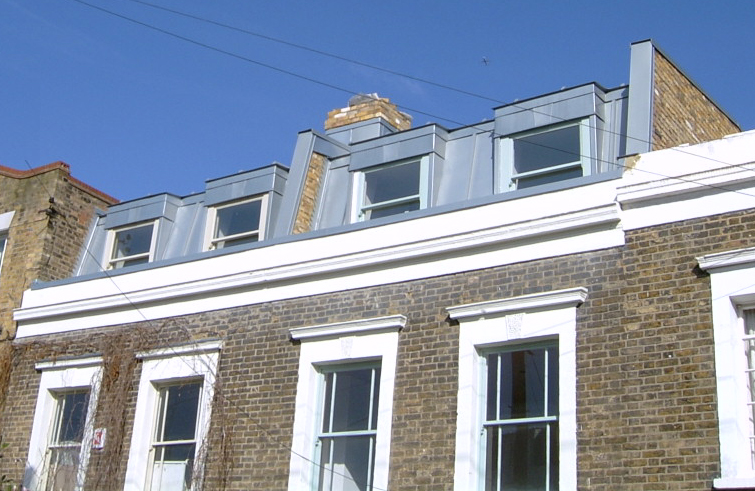 Two families with (almost) mirror-image neighbouring terraced houses commissioned similar extensions. Architects E-Arc designed the works and obtained Planning Permission. We collaborated with E-Arc on detailed design, and then administered the work on site.
Each property has a zinc-clad rooftop extension with dormers to the front and sliding doors to the rear. Both are clad in green oak to the rear elevation. One contains a master bedroom with en-suite, the other an open-plan studio, with plumbing and provision for future conversion to two bedrooms and a bathroom.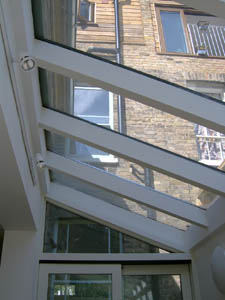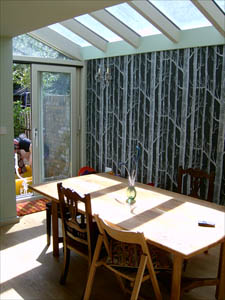 Each has a glass-roofed extension in the gap beside the existing rear addition (leaving a small courtyard next to the rear wall); turning former cramped kitchens into spacious, airy kitchen/dining areas. One property has an additional roof at first floor in the rear addition. The other has a new 'sedum' green roof over the rear addition.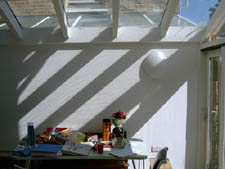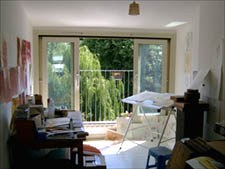 Various renovations and decorations were done in both houses, such as the brickwork repairs to be expected in buildings of this age.
The works cost approximately £120k and £150k and were undertaken simultaneously by the same builder but under separate Contracts (at a significant saving), in 2004/5.